Observation Notes: July 4-5, 2021 Darling Hill Observatory, Vesper NY. Temperature cooled quickly from 70 – 54 degrees, no wind, great seeing, early heavy dew, nearly cloudless, no moon until a 3AM waning crescent. Plenty of fireworks heard but no light issues, lovely Milky Way arching directly overhead.
After a 3.5 hr delay due to technical problems and user errors, I finally got everything working right. I used some old darks in pre-processing that blocked nearly everything out and saw nothing but medium brightness stars. I won't do that again. Thankfully, I had cranked up the heat early on my dew shield and successfully avoided the heavy dew that plagued everyone. (5 other members joined me on the hill).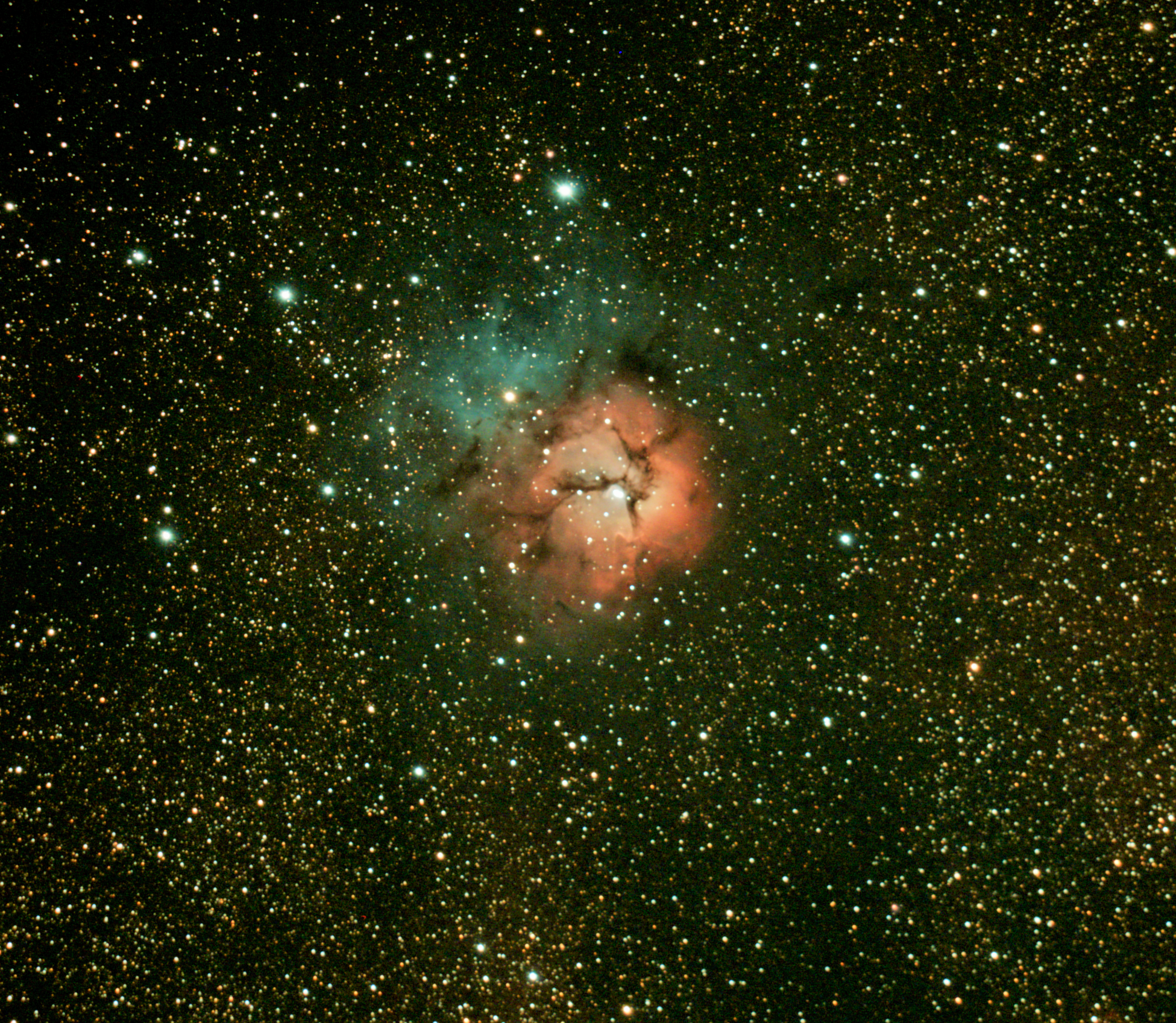 Some pictures I consider "before" shots…like looking through Cave's eyepiece. In the subsequent "after" shots, see the difference EAA makes in just a few minutes.
The first shot is the Western Veil nebula seen as if you were looking through the eye piece visually.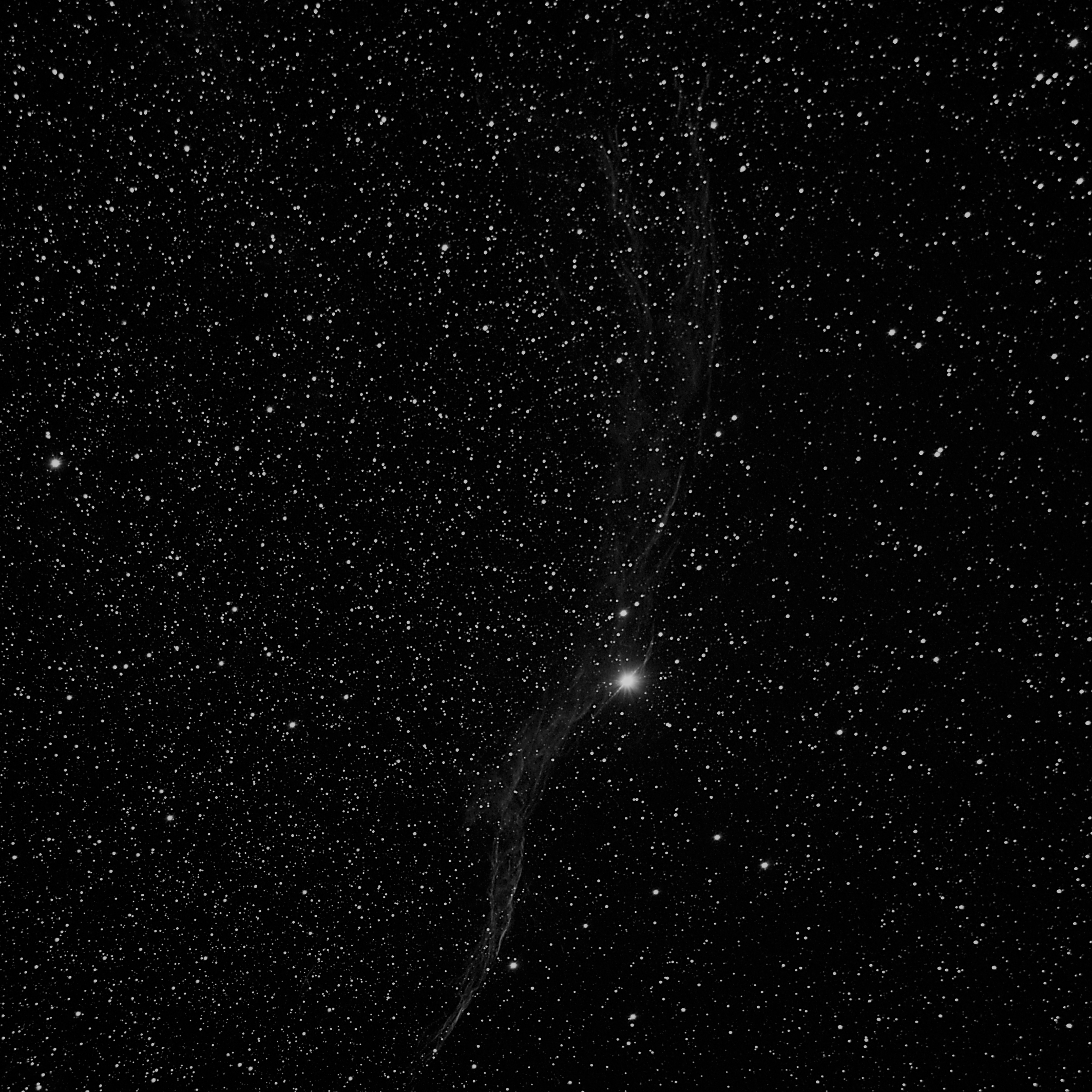 This shot is using EAA which takes multiple shots of the object and builds the image allowing for greater detail and color to come out.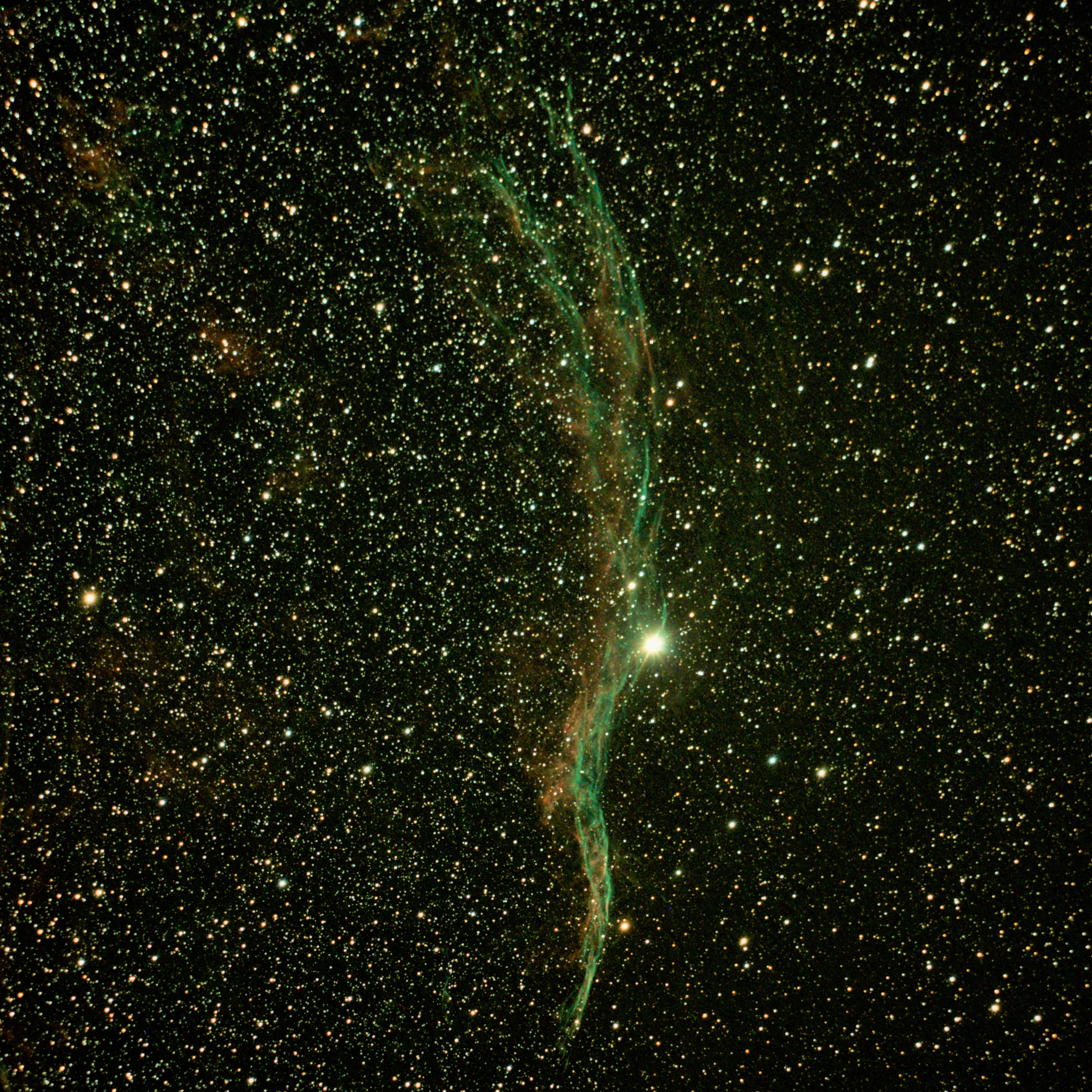 Nearly all pics were taken with Celestron 8″ Edge HD. I used a Hyperstar with a Baader light pollution reduction (LPR) filter at f/2, with a ZWO ASI533 cooled camera mounted to the front of the OTA, mounted on an unguided, Celestron Advanced VX mount with Starsense plate-solving alignment and manual focusing.
All pictures were taken with Sharpcap 4.0's Live View and Live Stacking and scope control features. I used Windows Photo Editor for editing in post, with a self-imposed 1-minute time limit for near-real-time presentation during public viewing. In other words, these are the kind of pictures the public might see during a good night of seeing at DHO, in about 2-3 hours.
I have also included my first long-exposure, Milky Way pic, too. Not great…but a start.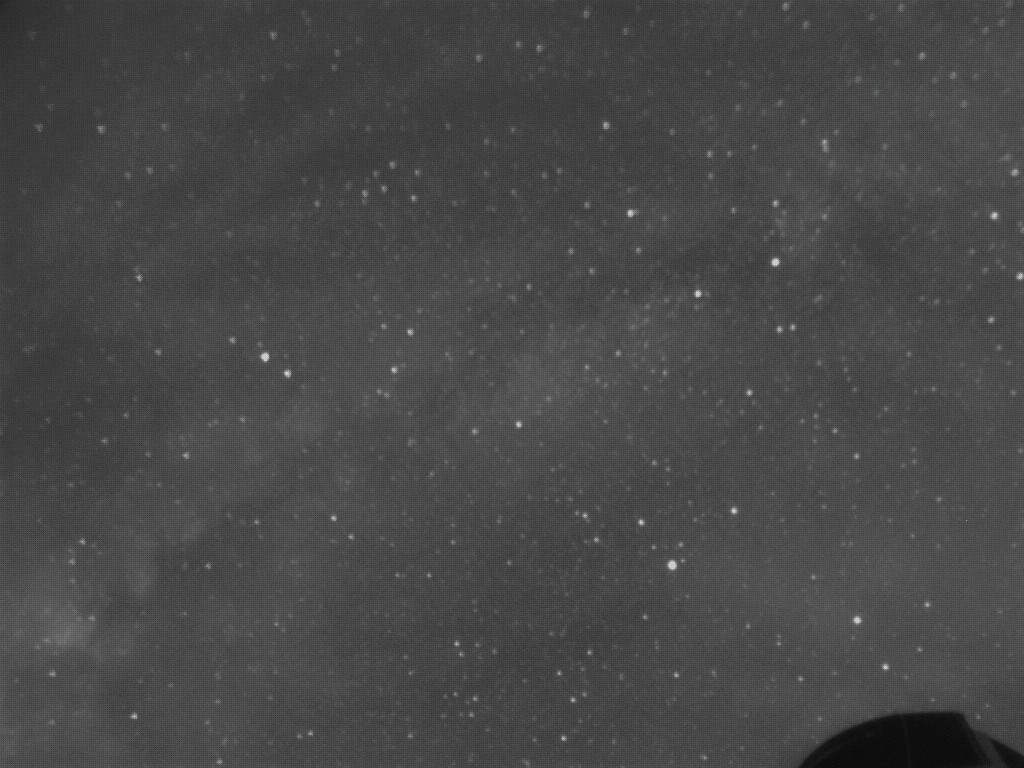 Thanks to Shane J's DSLR expertise, I'll get better, I promise. I used a near-fish-eye CCTV lens on a good "planetary" ZWO ASI164, which is a one-shot-color non-cooled camera, piggy-backed to the OTA for this pic. Most of the time, this camera is used for remote, all-sky views that show me the sky conditions and sends them to Sharpcap on my laptop inside the chartroom (or my house). I can easily find holes in the clouds for manual plate-solving alignment with Starsense. Unfortunately, I haven't found a way to turn the polar adjustment knobs from inside the house yet, but I'm working on it.