Here's what I can capture, produce and show at my next Public Moon Night. IMHO, they're almost as good as the Cave, perhaps a bit better.
It was actually first light, visually, through my EAA scope. For the past 2 months,it has been camera-only. Even with an 92% lit moon, the planets had lots of detail with the 8″ EdgeHD at prime focus (no reducer, no Barlow) and planetary ZWO ASI462 camera attached. I used SharpCap to capture movies of the Moon and FireCapture for the planets.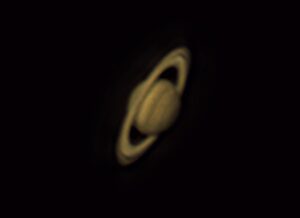 The planets were an amazing 3 inches across on the TV…great for public viewing, and hopefully generating some ooooo's and ahhhhs. Some dew collected on most things but the 1000-Oaks 12VDC dew heater worked as advertised…even without a shield. The temperature dropped from 75 to 55, and felt chilly outside in the early morning hours, but it stayed warm in the chartroom where I was set up with the big TV and laptop.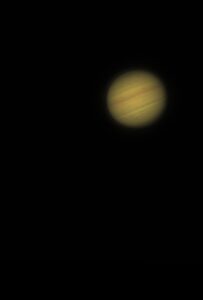 I also snuck a flip-mirror into the light train to allow both camera AND visual observation thru a Zoom eyepiece. During Public Sessions, I'll use the mirror and EP for framing, fine-tuning polar alignment, and traditional viewing…just in case the "E" part of EAA doesn't work. Hey, it's been known to happen.