This weekend I attended the Black Forrest Star Party at Cherry Springs in Pennsylvania. There were over 400 people in attendance. Visitors ranged from fairly new to the hobby, to people with many years of experience and included visual and AP. We had nearly clear skies for both nights of the Star Party. Friday was perfect with not a cloud all night, Saturday wasn't bad either with only a few high occasional clouds, and the skies stayed clear until about 5:00AM. I was able to look at many targets visually through other people's Dobsonians, and see details I had never seen before in many objects such as M31, M20, M8, M27, M17, NGC 7293, NGC 6990 and many others. It was truly breathtaking. If you ever have the opportunity to visit a very dark sky I highly I recommend it.
As for me I had my two scopes setup and was giving first light to my first dedicated astro camera the ASI2600MC Duo which was paired with my William Optics FLT91. My main target was NGC7293 but it did not make it out of the trees until approximately an hour after dark so I started out with NGC 7635 for an hour. This image is truly is first light on the camera.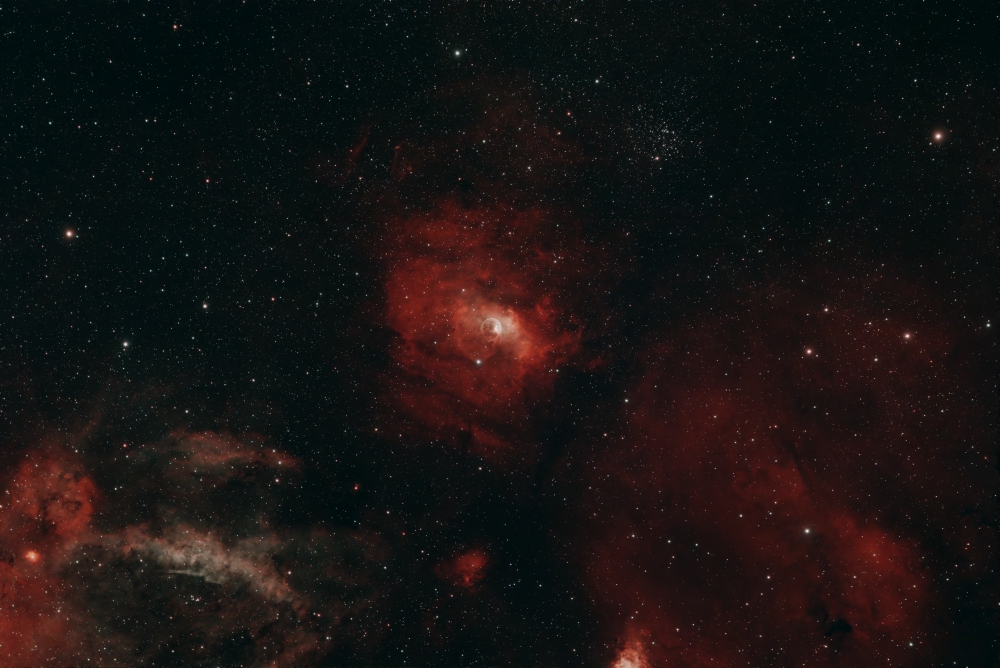 Next up my main target over the two nights was NGC7293, This is 5.25 hours with the Optolong L-Ultimate from 9/15 and 4.5 hours with a UV/IR cut from 9/16. Both the "eyebrow" and the ring below are beginning to be visible.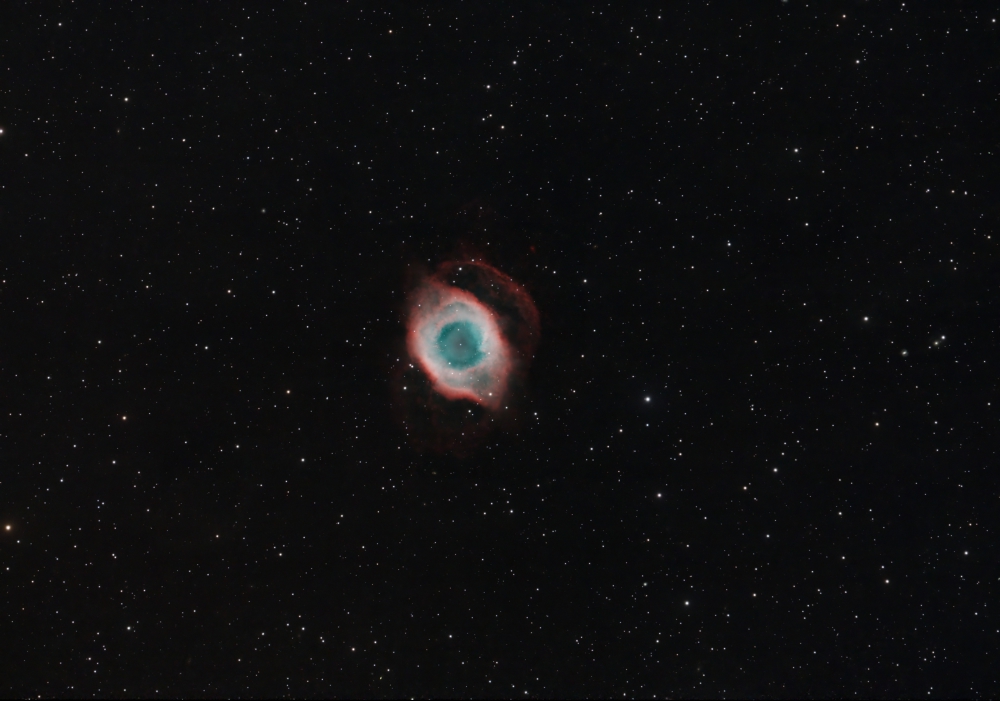 On the second night I switched to the UV/IR Cut filter and began with a familiar target. This is about 50 minutes of exposures.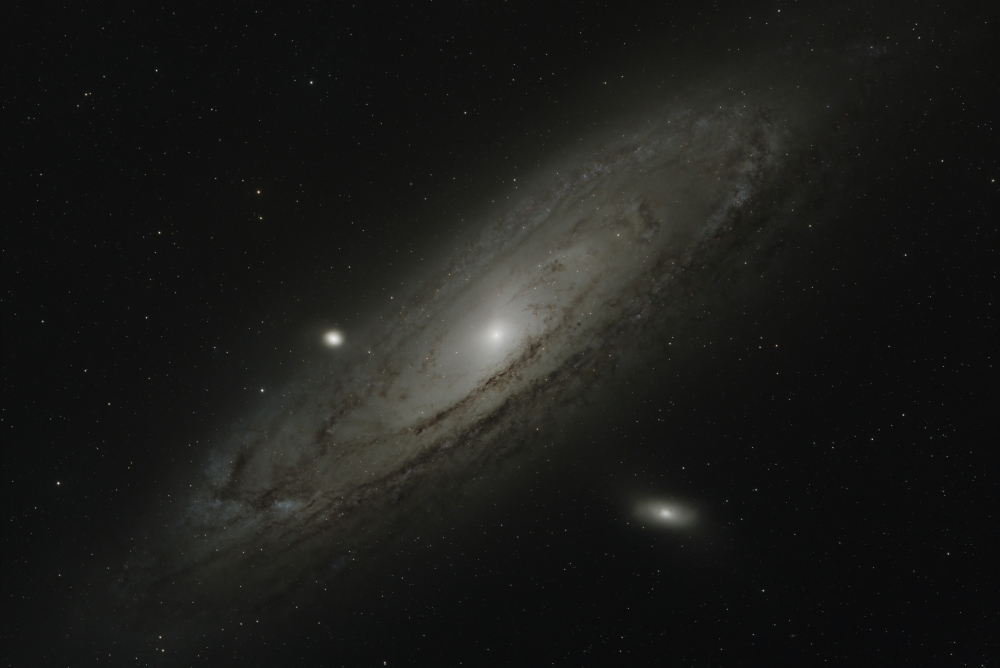 Last but not least and as promised. Don't Miss Orion! That was the theme of the party and was printed on the shirts that you could purchase. In order to do so this time of year means a pretty late night. I ended up falling asleep around 12:30 to 1:00AM each of the two nights but I had an alarm set to wake up in order to see Orion. I saw it and was amazed to see stars I have never seen before in it. I even grabbed my binoculars to take a look at the Trapezium and photographed it as well. This is the result of about 2.25 hours with the L-Ultimate on the first night and the UV/IR cut on the second night.